Gaura Purnima on March 17th
March 17, 2022 @ 7:00 PM

-

8:30 PM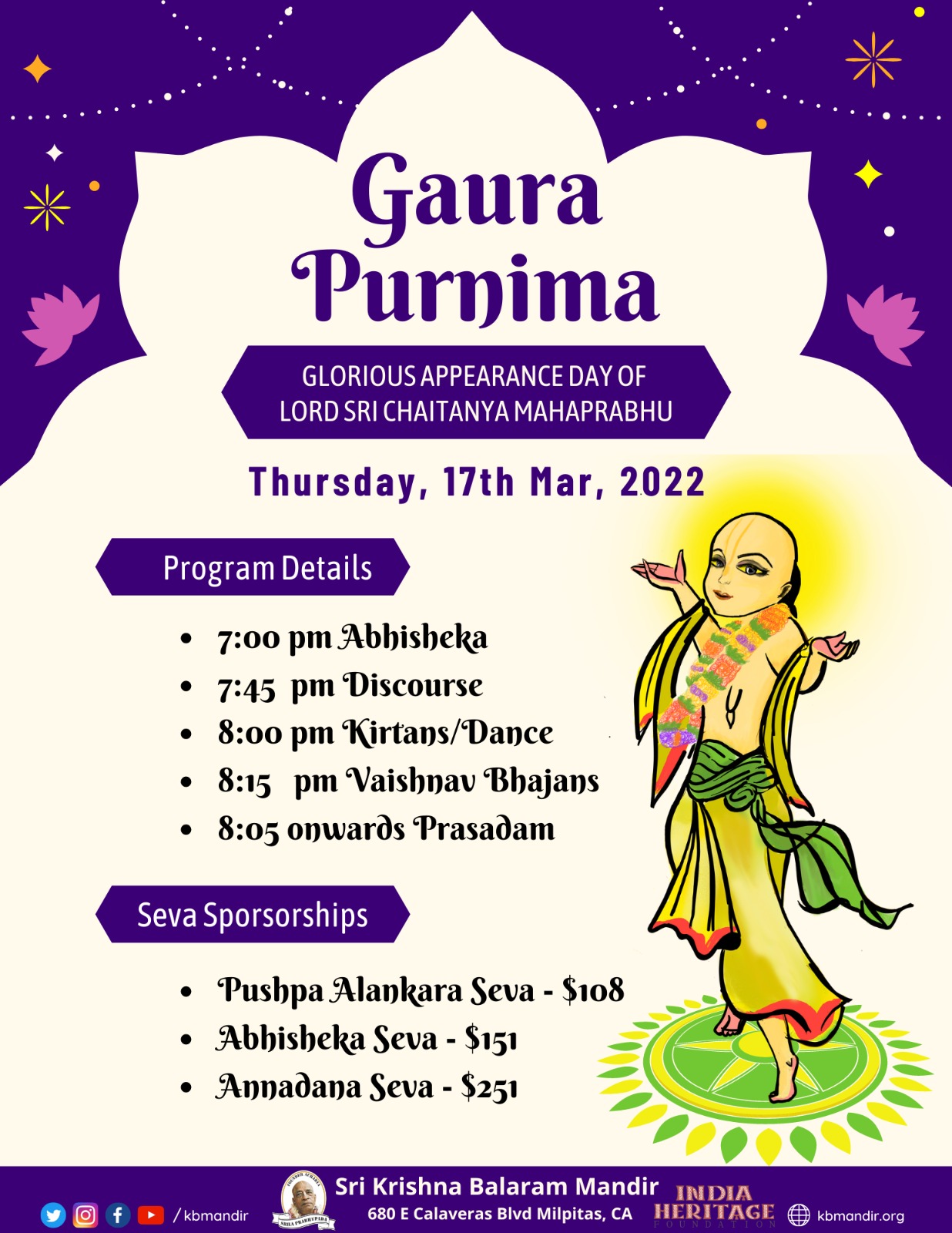 Sri Gaura Purnima is the auspicious appearance day of Sri Chaitanya Mahaprabhu.
The Hare Krishna movement that is spreading the love of God all over the world was started by Sri Krishna Himself. Understanding the plight of the people of this godless age, Lord Krishna descended in a unique avatar as Sri Chaitanya Mahaprabhu. He did not come with weapons to kill the demons. Instead, He came to teach the yuga-dharma of the congregational chanting of Krishna's Names.
Lord Chaitanya awarded liberation to every soul who came in touch with Him. He continues to deliver anyone who takes to the chanting of the Hare Krishna maha-mantra.
Many events have been planned for March 17, 2022 at our temple to celebrate the appearance of Sri Chaitanya Mahaprabhu. The highlight of the festive evening will be an elaborate abhishekam to Sri Nitai Gauranga deities with panchamrita and a variety of fruit juices. A grand arati will follow this ceremony, and sweet kirtans will be sung throughout the event for the pleasure of the Lord. Sumptuous prasadam will also be served!
To sponsor sevas, please visit: tiny.cc/kbseva