Sampūrna Bhagavad Gita Sessions
May 13 @ 6:00 PM

-

September 16 @ 6:00 PM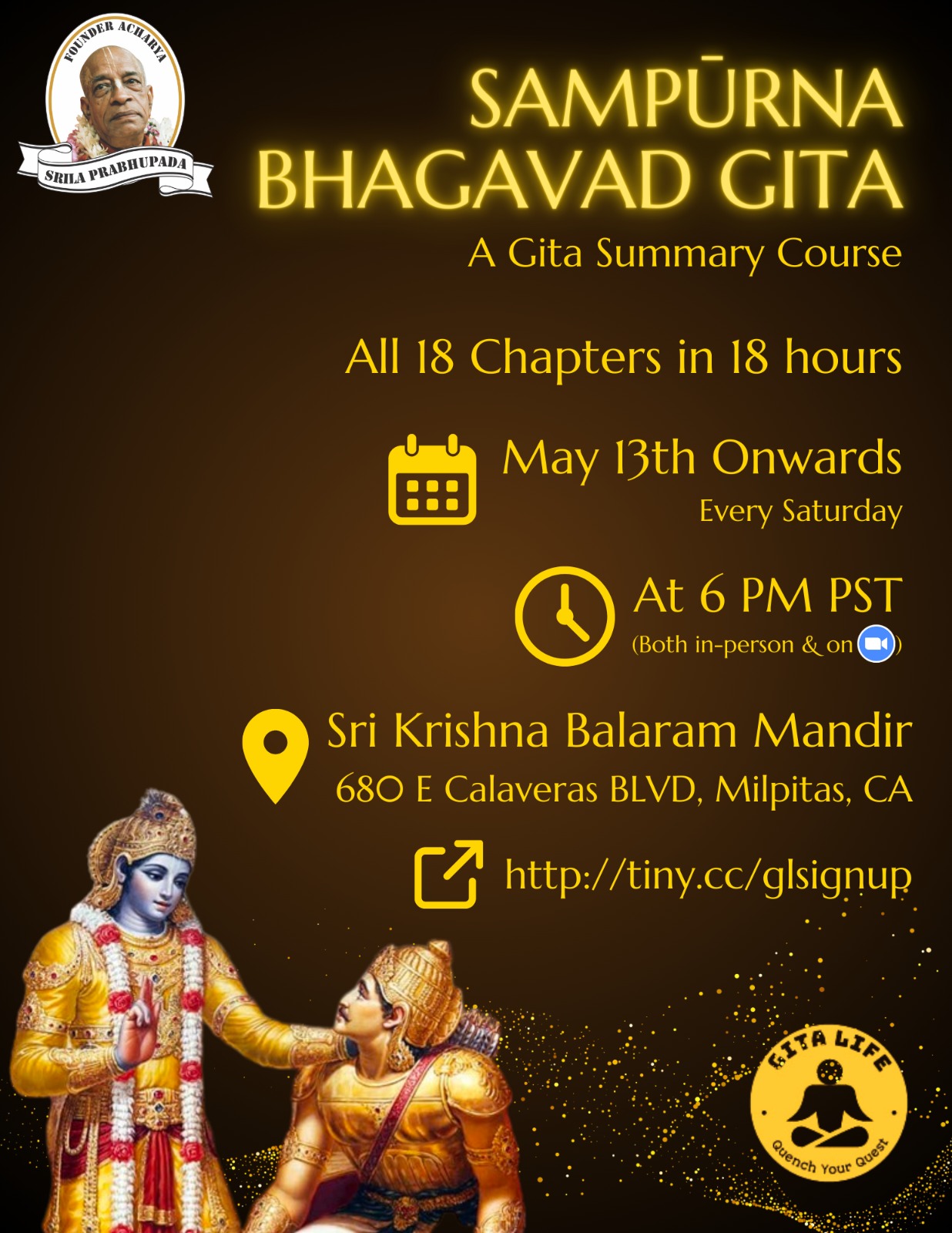 We are delighted to launch "Sampūrna Bhagavad Gita"- a summary of the 700 verses of Bhagavad Gita through a series of sessions where you will learn 18 chapters of Bhagavad Gita in 18 hours.
A program very unique of its own kind to nourish you intellectually, emotionally & spiritually.
Starting from May 13th, every Saturday at 6 PM PST at Krishna Balaram Mandir (in-person) & on Zoom.
Signup: http://tiny.cc/glsignup
Please don't miss this wonderful opportunity of learning the Bhagavad Gita and do share it with your friends and family!!