Sunday School Registration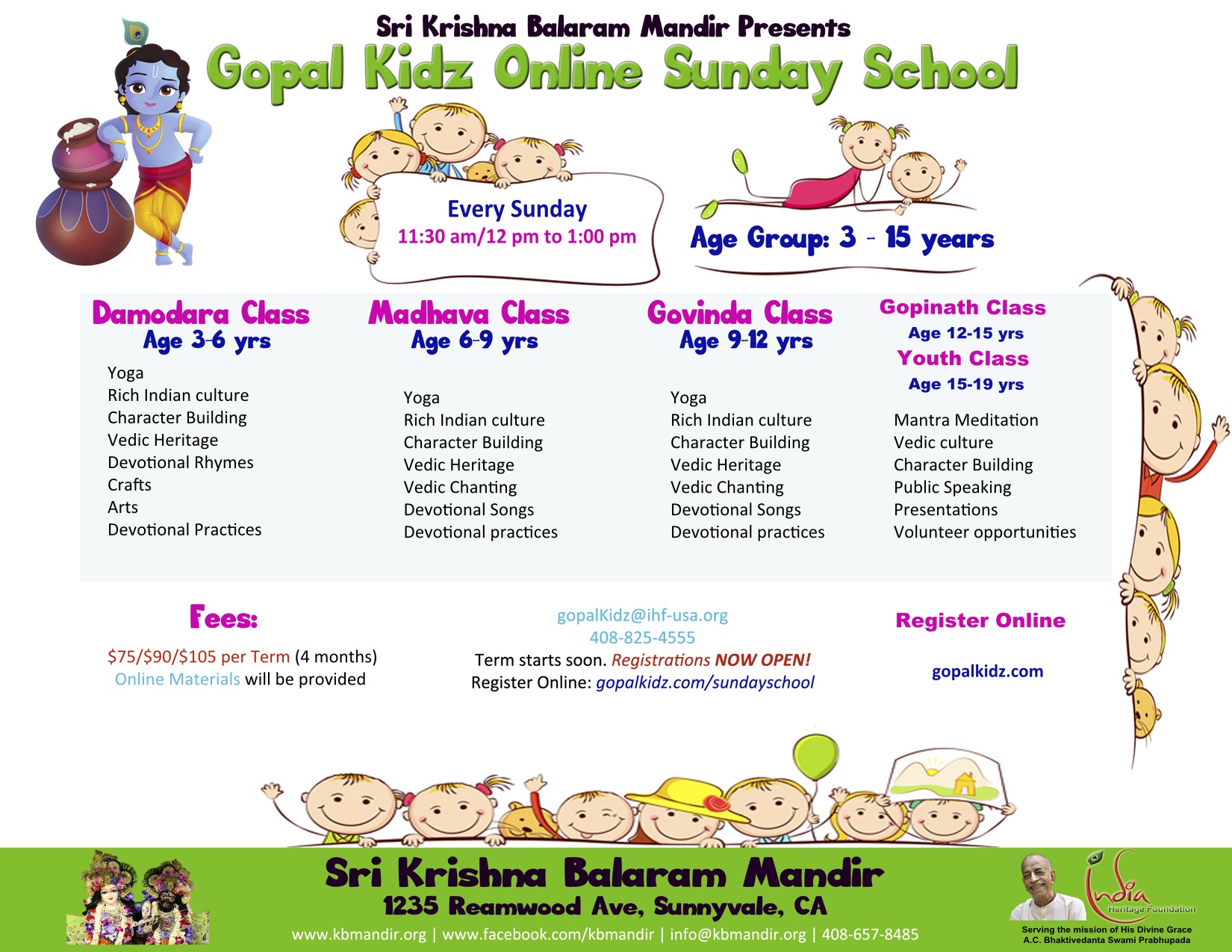 Sunday School Registration:
Krishna Balaram Mandir is launching new Sunday school term starting from May 22nd. This term will be spanning from mid May to mid September. The registration will be received for all four classes like Damodar, Madhava, Govinda, and Gopinath. This is a unique opportunity to make your child register in the course in the beginning of the term.
Our Sunday school course are supported by the books specially designed by us, so that kids can learn through beautiful visuals. The course will be conducted online at the convenient to join from home and learn invaluable vedic culture through fun way. All our classes will be hosted in Zoom. At the end of the term, small tests will be conducted to understand your child's progress on the taught subjects.
For more details and to register, please visit Sunday School.