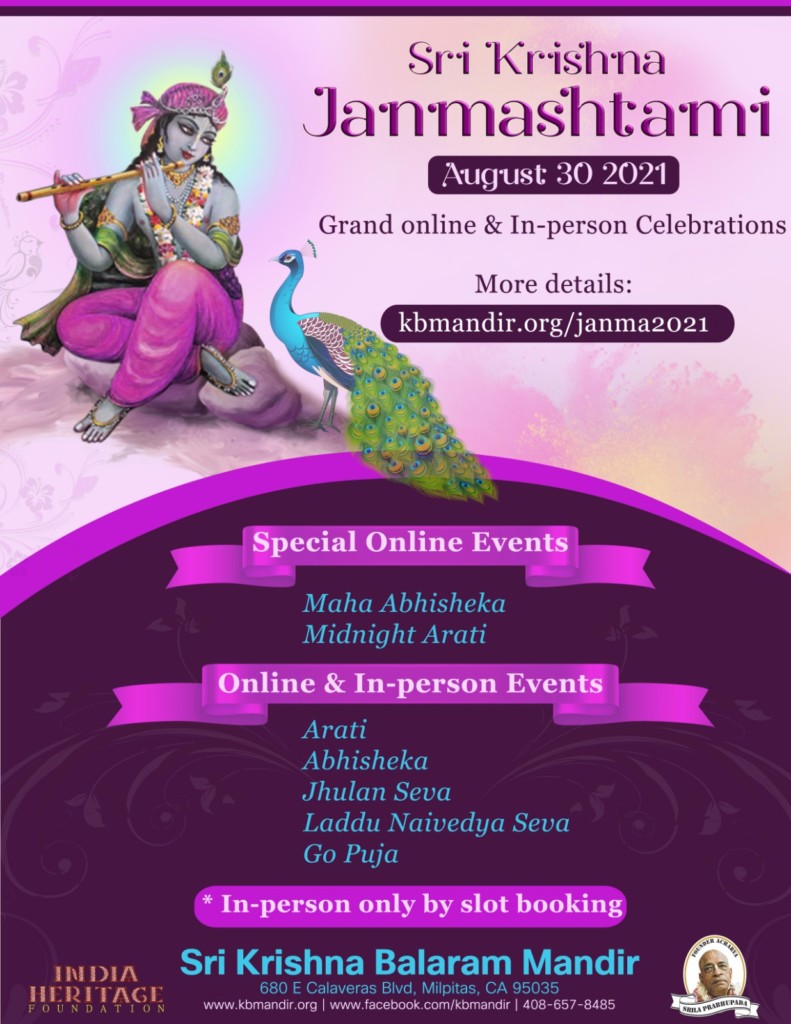 Join us for grand Online & In-person celebrations of Sri Krishna Janmashtami on Monday, August 30th 2021 from 5:00 AM onwards. All events and festivities will be live streamed throughout the day on our YouTube channel at: youtube.com/kbmandir and also on our Facebook page: facebook.com/kbmandir.
In-person participation:
Due to the current COVID circumstances, in-person visit of the temple to have darshan or participate in any seva is only by slot booking. Proper social distancing protocols will be observed for the safety of everyone.
Online participation:
To have darshan and view events, tune in to our live streams on YouTube and Facebook. To participate in the sevas online one can book an "online slot" while sponsoring a seva. A video call will be made for your family to have darshan and participate in the sevas virtually.
Seva Sponsorships (Includes Online or In-Person Darshan slot booking)
To sponsor a seva and select a slot for Online or In-Person participation, please visit: Seva Opportunities

In-Person Darshan Slot booking
To select a slot just for In-Person darshan, please visit: Darshan slot booking
Driving Map
Note: Please refer to the driving map below to make sure you are able to find a parking space without issues when you come to visit the temple