1 event,
We would like to invite you to start your new year by getting the auspicious blessings of Sri Sri Krishna Balaram! Join us for New Year Celebrations on Saturday, Jan 1 2022. To sponsor sevas, please visit: New Year…
1 event,
It is said that Lord Vishnu personally comes at the entrance of His temple on the auspicious day of Vaikuntha Ekadashi. Join us for Grand Online Vaikuntha Ekadasi Celebrations on Wed, Jan 12th from the…
1 event,
Sunday School Registration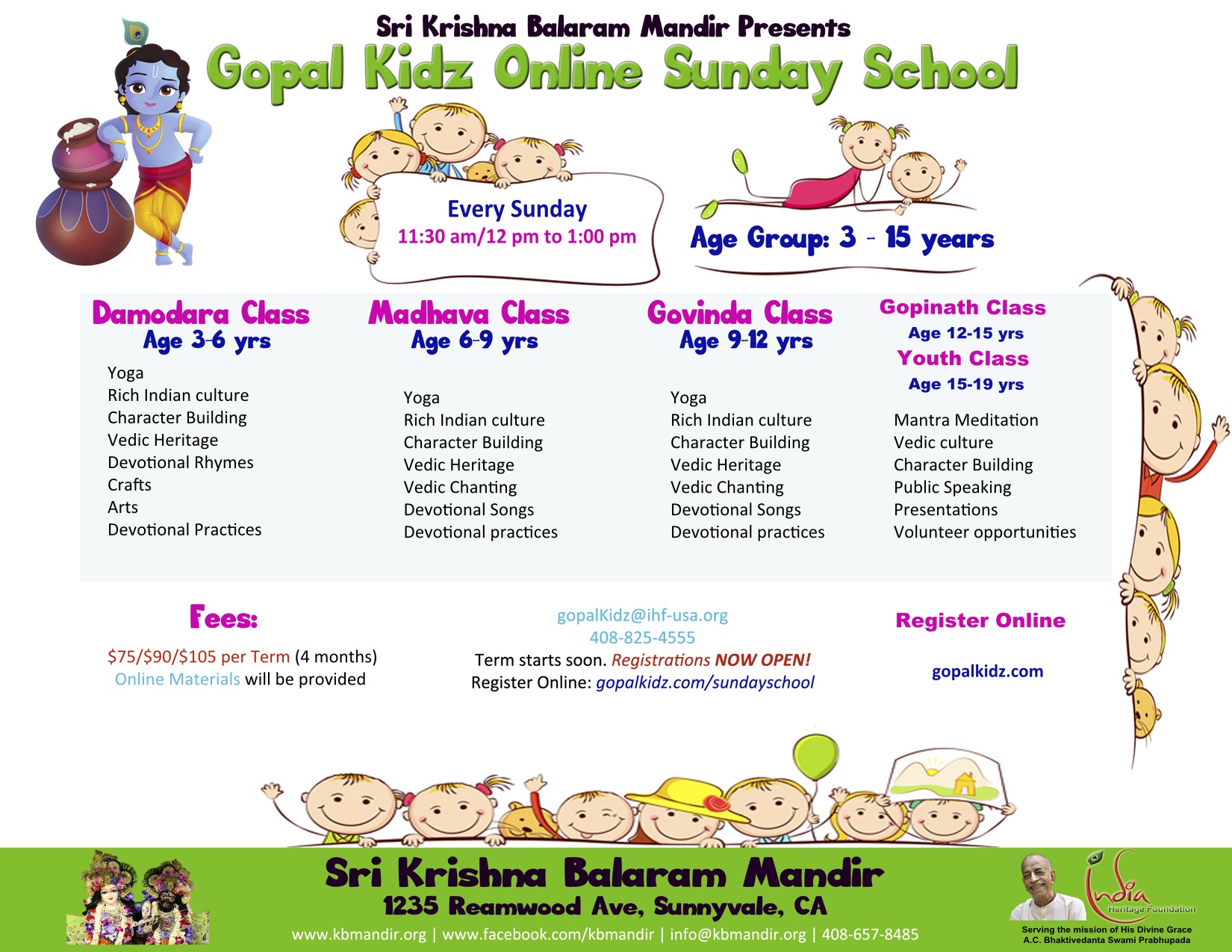 New Sunday school term starting for kids on Jan 23rd and will be continued through mid May.